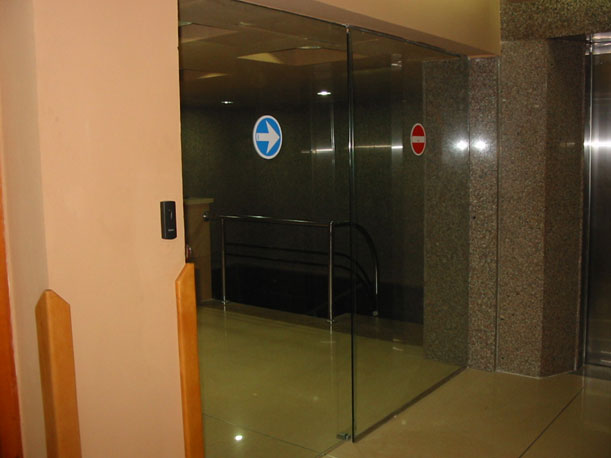 Tormax automatic door  for access control and time attendent were installed in Vietnam since 2007. This is a new application of automatic door, it helps companies managed their staff and better control security in their office.
Recently, many companies have used magnetic card reader together with the magnetic locks or " Drop Ball" locksmounting on ther door  for access control and time attendent to increase security for ofices or buildings.However, the above locks are disavantagedue to unstable and low frequency. Because the door must be pushed by hand to open,it is difficult to use in the high flow traffic area.
To overcome these shortcomings, ASTEC Co has launched into the market Tormax automatic sliding door  model WD 2201 intergated with magnetic card reader for access control and time attendent at offices and buildings. This door has the following advantages
Compact size, the cross section of the operator is only 142 mm wide, 100mm high, so it doesn't affect the architectural beauty of glass and aluminum frame system, partition wall…
 High frequency operation: opening and closing speed up to 160cm/s. This door has fastest speed in the market, creates very high trafic flow.
It can be connected to fire alarm  signals to  automatically open the door when fire problem.